Nissan Wreckers Melbourne
Nissan Wreckers Melbourne. Get cash for used, old and junk Nissan vehicles. Cash for cars, vans, trucks up to $22,999. Free removals. Call Nissan Dismantlers.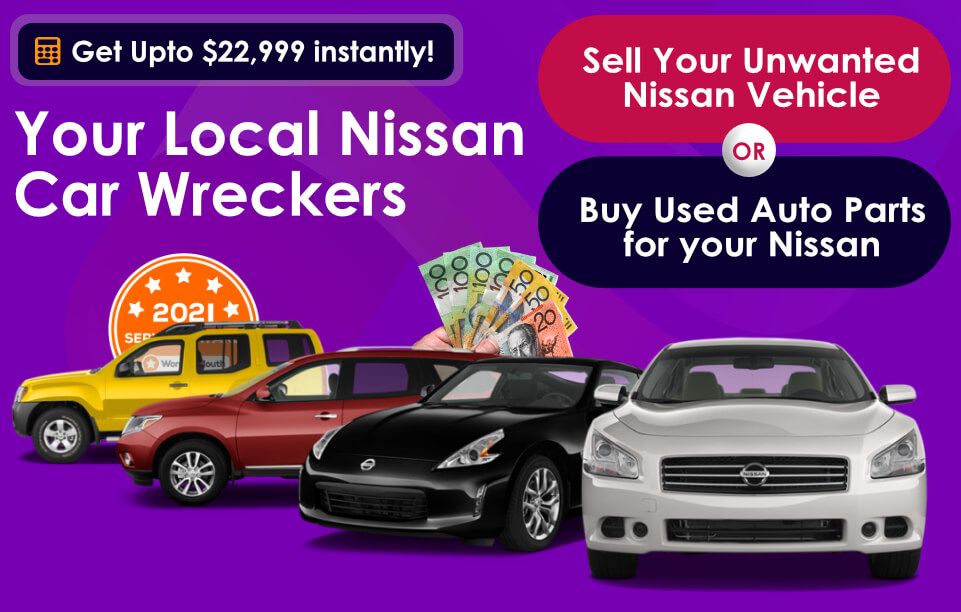 We buy any make or model, including Cars, vans and 4×4.
3 Simple Steps –
Nissan Car Wreckers
There are no complications or difficulties in selling or dismantling your car with us. After getting decades of experience and expertise, Nissan Wreckers Melbourne are introducing the simplest and easiest way to dispose your car. Quickly go through and get and an idea how the entire process works.
1- Getting free evaluation on the car
To get a quote, get familiar with the make, model, and year of the car. Share all your vehicle specifications and features with our expert and get a free quote on your car.
2- Scheduling a time for meetup
In case if you are satisfied with our evaluation, you need to provide your address and phone number with us and decide a meetup time. We will save your details in our system.
3- Getting payment & car collection
Our team will arrive according to your specified time for final payment. After signing on the paperwork, you will get paid on the spot. Then our guy will pick up the car.
Nissan wreckers Melbourne – Cash for Nissan Vehicles
Many times, you think or comes across a situation where you need to sell your car for dismantling. The reason may be the condition of the car or the cost of mechanical repairs. In this situation Nissan Wreckers Melbourne appears and ready to buy your car.
All cars, vans, trucks and 4wds that are useless or have completed their life are purchased by our company on same day. Customers get instant cash along with free removal service when they select us to sell their car. Sell any Unwanted Nissan cars on the spot or buy affordable Nissan Car parts.
Your Nissan car can by any condition or age, but it doesn't matter to us. We pay cash for all type of Nissan cars and make all necessary arrangements for pickup on same day.
You may be thinking now what the first step is to sell a car. It is simple and easy, and you just need to contact our expert for free price quote.
Call us today: 03 9132 5051 – Share all your vehicle details with us today.
Fill our Form: You are require completing the form with all vehicle details.
To buy Nissan Parts Please fill our online part request form.

Reasons For Choosing Nissan Wreckers
Customers get paid instantly for selling their vehicle – on the spot
People get free car removal for their unwanted car – same day pickup
There are no charges when it comes to inspecting or removing a car
Our company can come to any location in Melbourne – any suburb
Our salvage yard or business is completely licensed and authorize
Individuals get auto parts for their car at relevantly cheaper price
Sell any Nissan models or buy used Nissan Auto Parts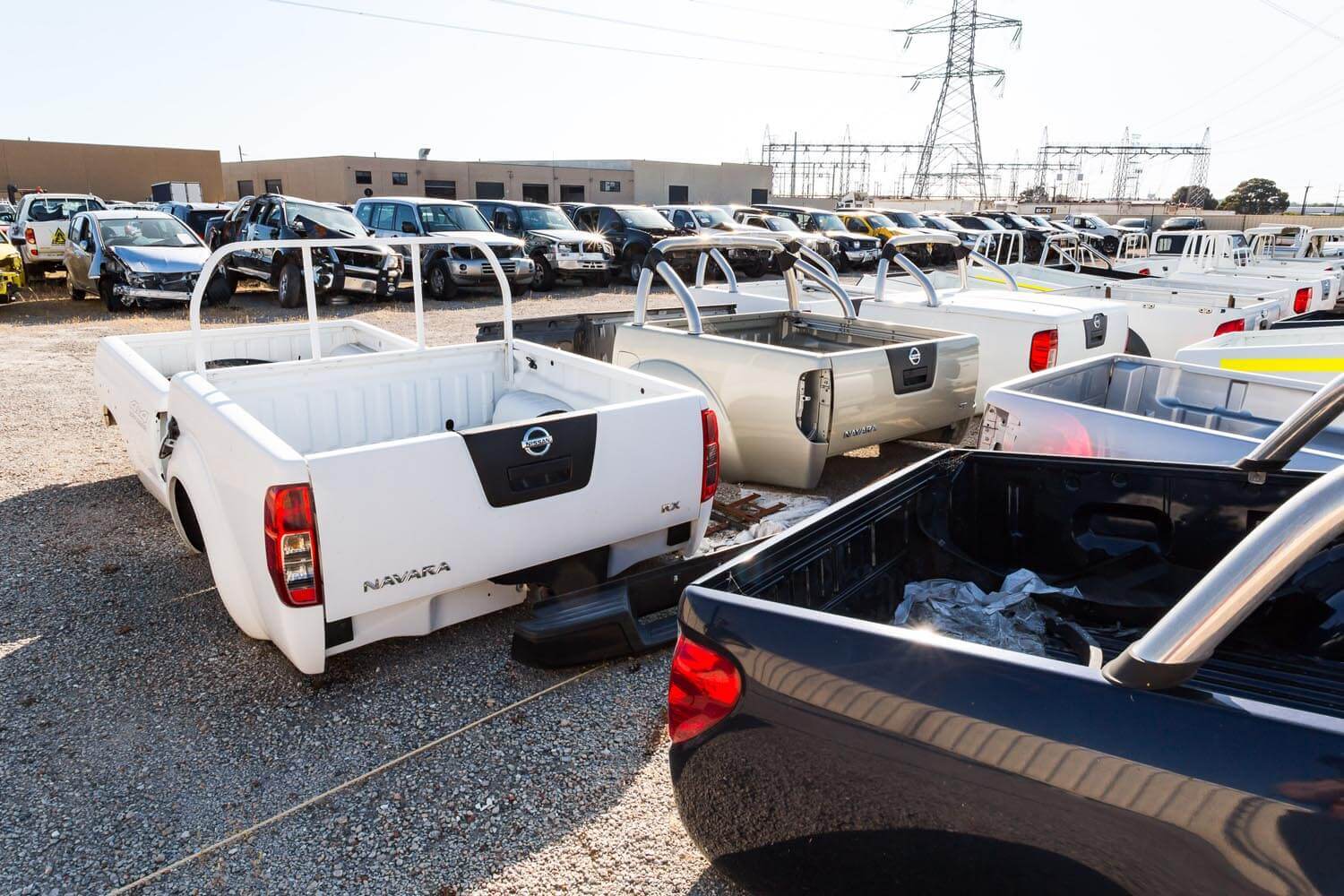 Nissan Wreckers Pickup Cars from Everywhere – Service Areas
Whenever you decide to dispose your car, you can have multiple options in your hands. The first thing which sellers prefer is to advertise their car on different websites. But eventually they realize that they cannot sell their car without registration or roadworthy. Another option and platform to get rid of their car is Nissan wreckers Melbourne as there are many advantages in doing so.
We are one of the biggest car buyers who love to buy Nissan vehicles from everywhere in Melbourne. For that purpose, Nissan Wreckers Melbourne own a large fleet of tow trucks who collect and remove vehicles from everywhere in Melbourne. So, your location or position of the car cannot stop us in removing and collecting your car. You can visit the following pages to see some of the suburb pages where we collect cars from every week.
Selling your Nissan car was never easier before. We buy your unwanted Nissan Car and sell used Nissan car parts at our Auto wrecker's yard. Junk car, whether it's your scrap Nissan, Old cars or all any other dismantling vehicle's needs, Nissan Car Wreckers provide leading Nissan wreckers Melbourne services in Vicotria.
Get Instant Cash for Wrecking Nissan Cars
Nissan Wreckers Melbourne acquire your vehicle details to sort a price for your vehicle. After getting and assessing all your vehicle details, our expert quotes a price. After agreeing to our price quote, we schedule a meetup at your vehicle premises. Our cash for cars scheme is one of the best programs who help customers to sell their cars for cash, from used to old to scrap.
It is absolute not necessary for your car to be in running or registered. All we need is your vehicle in a complete form like a normal car. And then no one can stop us to buy your car from your hands.
Free Removal of Nissan Vehicles
Our company normally buy all Nissan for dismantling and wrecking purposes. It means we can accept wrecked, damaged, accident, broken or scrap car. There is no need to arrange a towing or hire a trailer to bring it to our yard. The good news is that Nissan Wreckers Melbourne make all the necessary arrangements for your car removal and collection. It includes towing, pickup, and collection of cars.
You may be thinking how much you need to pay us in terms of car removal fee. Remember, we don't have any hidden or extra charges of towing and collection. This service is free.
Other Make Wreckers in Melbourne Victoria
Our Services:
Nissan Serena Auto Parts
Nissan Maxima Car Wrecking
Nissan Spare Parts
Completely free removal services in Melbourne
Nissan 4×4 Wrecking experts